The Estate:
A "Costa" overlooking the valley
The "costa" is the side of the hill that descends towards the valley. Our winery is located on this hill, highly suited to winegrowing.
Rising in the middle of the estate is the farmhouse, which has now been rebuilt and revalued. The farmhouse overlooks the valley and opens onto the farmyard, where stands the ancient mulberry tree, the legacy of our tradition.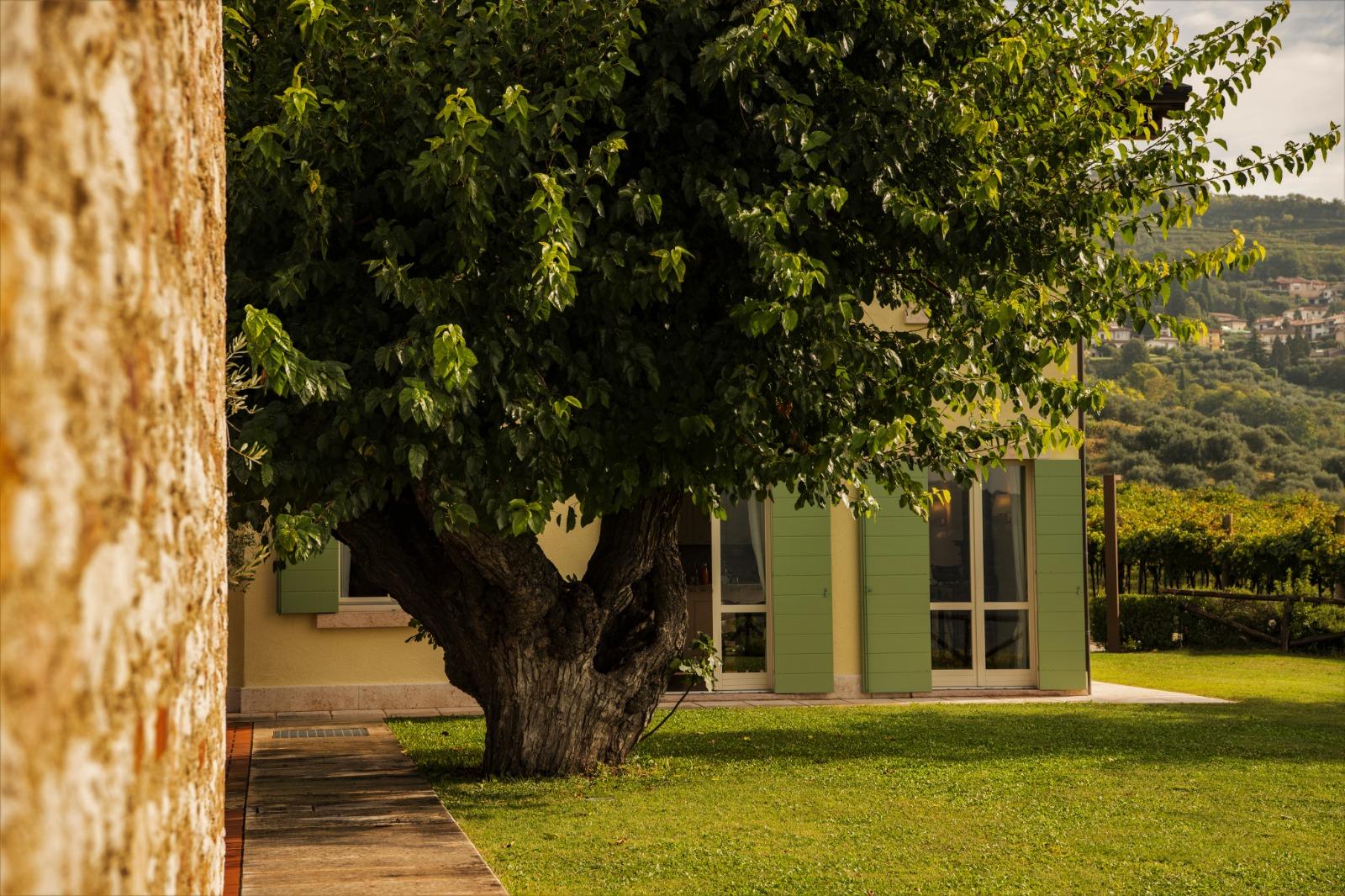 At present three of the four sides of the hill are planted with grapevines: Corvina, Corvinone and Rondinella. The vineyards benefit from a very favorable exposure and the gentle breeze coming from the Lessini Mountains, a precious natural aid for the healthiness of our grapes.
Located in the best ventilated part of the estate, the drying room allows us to obtain the best conditions for drying the grapes, making the most of the favorable environmental conditions and the winds coming from the Lessini Mountains. It is here that the grapes to be used to make Amarone are left to rest, after being harvested and selected by hand.
At Costa Arente the aging phase is done in the barrique cellar. Here an innovative system allows us to monitor and digitally guarantee the right degree of humidity and the temperature of the barrels.
Hospitality and Wine Tourism: tradition is renewed
Once a benchmark in the valley as a refuge and a favorite holiday resort of Veronese families, our estate opens its doors again to welcome visitors: from wine tasting to discovering our vineyards and our facilities. Costa Arente lives the enchantment of nature and breathes the history of nearby Verona. It is inserted in the wonderful microcosm of Valpantena which is rich in numerous naturalistic itineraries.