The best land
for making great wines 
We add the best innovations in the winery to traditional harvesting methods: our wines express that savoir faire, which requires attention, care and respect for the land. Amarone, Ripasso, Recioto: three expressions of Valpolicella.
The king of Valpolicella and the other expressions of the area
Amarone della Valpolicella, Valpantena DOCG in all its greatness, and then Ripasso della Valpolicella Valpantena DOC and Valpolicella Superiore Valpantena DOC: three faithful photographs of the land where we live and work. Then there is the legendary Recioto, the "father" of Amarone, and an eye on Lugana.

Amarone
Amarone Valpolicella Valpantena DOCG

Ripasso Superiore
Ripasso Valpolicella Valpantena Superiore DOC

Valpolicella
Valpolicella Valpantena Superiore DOC


Amarone Riserva
Amarone Valpolicella DOCG Riserva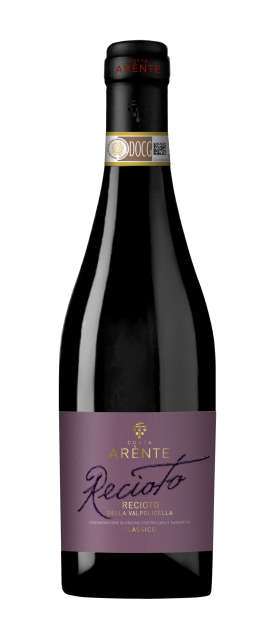 Recioto
Recioto della Valpolicella Valpantena DOCG
2020
First Vintage 2020
Sold from 2023

Costa Arente: where tradition is renewed
The Valpolicella needs no introduction. Everyone knows the quality of the wines produced here: an area that has always cultivated the culture of wine. At Costa Arente we have made a commitment to improve every day, and our wine must tell the story of great craftsmanship, but one that is constantly evolving. The harvesting and selecting of the grapes is done by hand, like in the past, with the specific intent of preserving and respecting our greatest treasure: the land. The allies that allow us a perfect vinification are wind, time and the right degree of temperature and humidity, which we help with innovation in the winery and a closed-circuit production model: from harvesting to bottling. We have chosen to work in this way to focus on quality, not quantity, and to bring out and preserve the nuances and notes of each vintage in the glass.